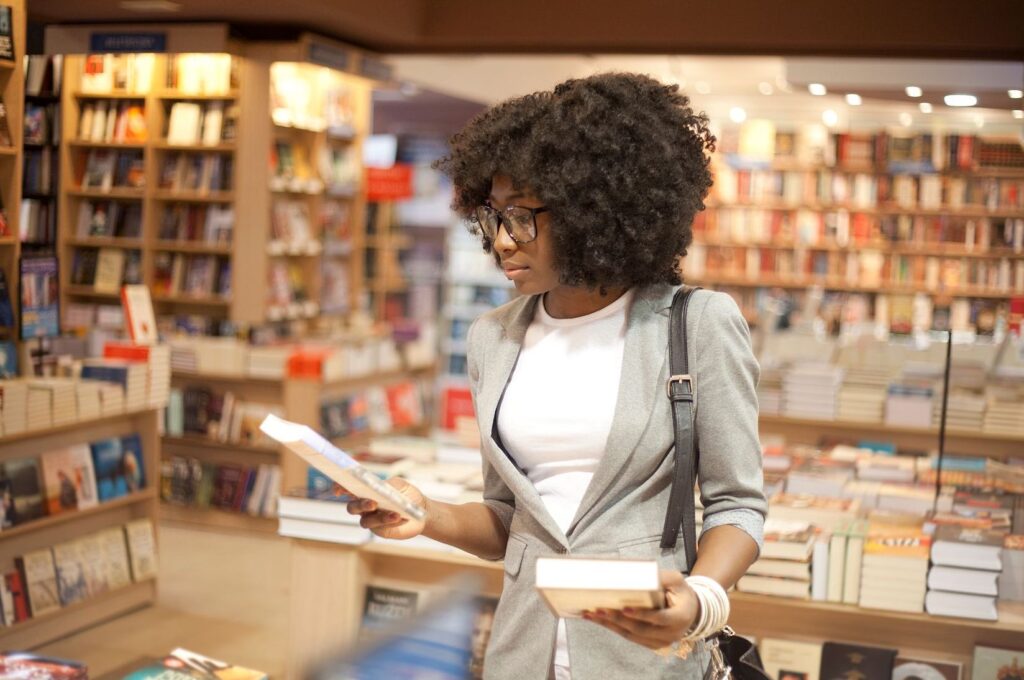 You must have noticed a tornado of marketing activities that has been sweeping across online spaces at breakneck speed.
The marketing leaders in The CMO Survey reveal that 57.9% of their budgets are allocated on web-based campaigns. According to Statista, online advertising spending worldwide is projected to reach $876 billion by 2026 in comparison to roughly $521 billion in 2021.
Setting a budget for digital marketing is one thing. Quite another is developing a sound strategy to actually market your business on the Internet. How should you approach it?
The best books on digital marketing listed below will give you all-encompassing toolkits (theory + practice) for driving your company to success online. These are the top picks that helped marketers and business leaders get an edge with digital marketing in 2022.
9 Best Digital Marketing Books for Business Growth
1. Epic Content Marketing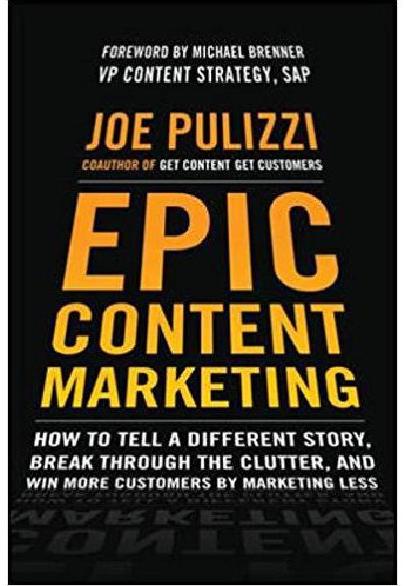 Subtitle: How to Tell a Different Story, Break through the Clutter, and Win More Customers by Marketing Less
Written by: Joe Pulizzi
Summary
Content is simply … content.
Unless it gets into the heart of your leads and customers, influences their behavior, and forges stronger customer relationships.
Joe Pulizzi delves deep into the history of content marketing, tells how to build an editorial calendar, and adapt content to social media channels depending on its type.
Why this book is valuable
Book review by Nikola Baldikov, Founder of InBound Blogging:
"It's an extensive summation of everything you need to know about content marketing. The author has experience with running content marketing campaigns for numerous companies and is also the co-founder of Content Marketing Institute. There is useful advice on how to cater to your target audience, position your company through blogging (like Tesla or Nissan, among other examples in the book), and transform user experience for potential customers."
2. Hacking Growth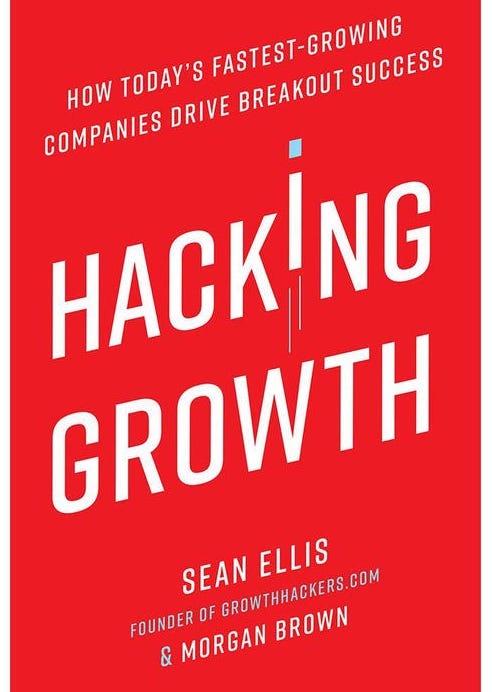 Subtitle: How Today's Fastest-Growing Companies Drive Breakout Success
Written by: Sean Ellis and Morgan Brown
Summary
What is growth hacking and how to address it when you go digital?
The authors share some actionable tips and approaches on how to trigger a virtuous growth cycle through digital analytics and hack each of the following funnels:
Acquisition
Activation
Retention
Monetization
Why this book is valuable
Book review by Mark Coster, Co-Founder and SEO Specialist at FairyDigital:
"Sean Ellis and Morgan Brown offer a business-marketing cocktail mix of great fresh looks on resources worth using when taking digital marketing to the stratosphere. And the fuel is – their growth hacks. With easily implemented real-world examples that drive growth quickly and effectively, this book won't let you drop it until you finish it."
3. Contagious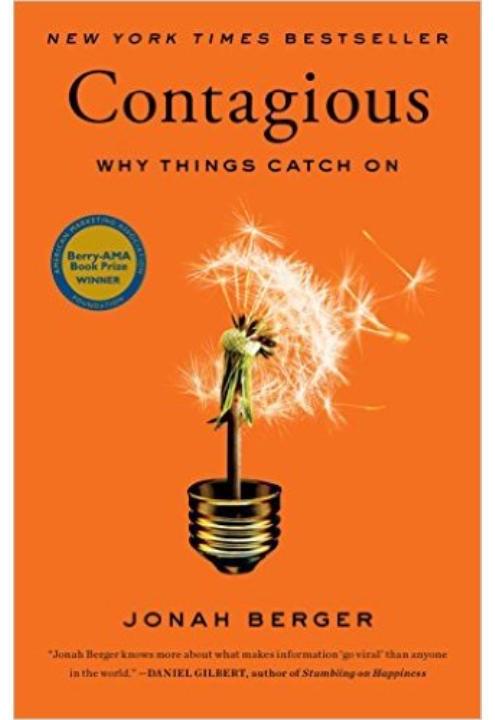 Subtitle: How to Build Word of Mouth in the Digital Age
Written by: Jonah Berger
Summary
100 million!
That's how many talks about brands people generate per hour, based on Jonah Berger's book.
Word of mouth is a powerful tool to build trust for your company online. And Contagious is a tutorial on how to use it for creating viral campaigns on social media and beyond.
Why this book is valuable
Book review by Greven Manuel, Content Writer at FluentSlang:
"Contagious is one of the best digital marketing books I've ever read. It's a comprehensive guide to harnessing the power of word-of-mouth. It can teach you how to kindle the fire and stir feelings of your audience with simple words woven into your content.

Most impressively, the book uncovers the secret of the earworm phenomenon and explains how to use earworms in digital advertising."
4. This Is Marketing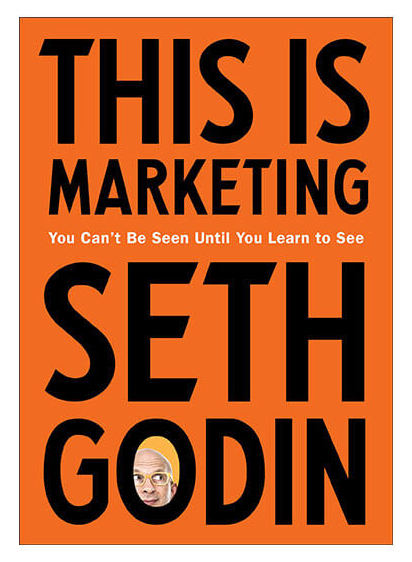 Subtitle: You Can't Be Seen Until You Learn to See
Written by: Seth Godin
Summary
The book is filled with actionable insights and introduces marketers to ethical practices that form a bedrock of a positive brand reputation across the networks. You'll learn how to build a meaningful connection with each customer.
Why this book is valuable
Book review by Harry Morton, Founder at Lower Street:
"As entrepreneurs and marketers, we often get stuck in the belief that we have a perfectly good grasp on what our audience needs and devise strategies to meet these goals. But This Is Marketing is an effective thought-provoker that makes you stop in your tracks and reevaluate where you're coming from and where you're headed.

If you're looking for a sustainable approach to marketing, one that relies upon building long-term trust to see great results, this is definitely a book you need in your marketing toolkit."
5. Jab, Jab, Jab, Right Hook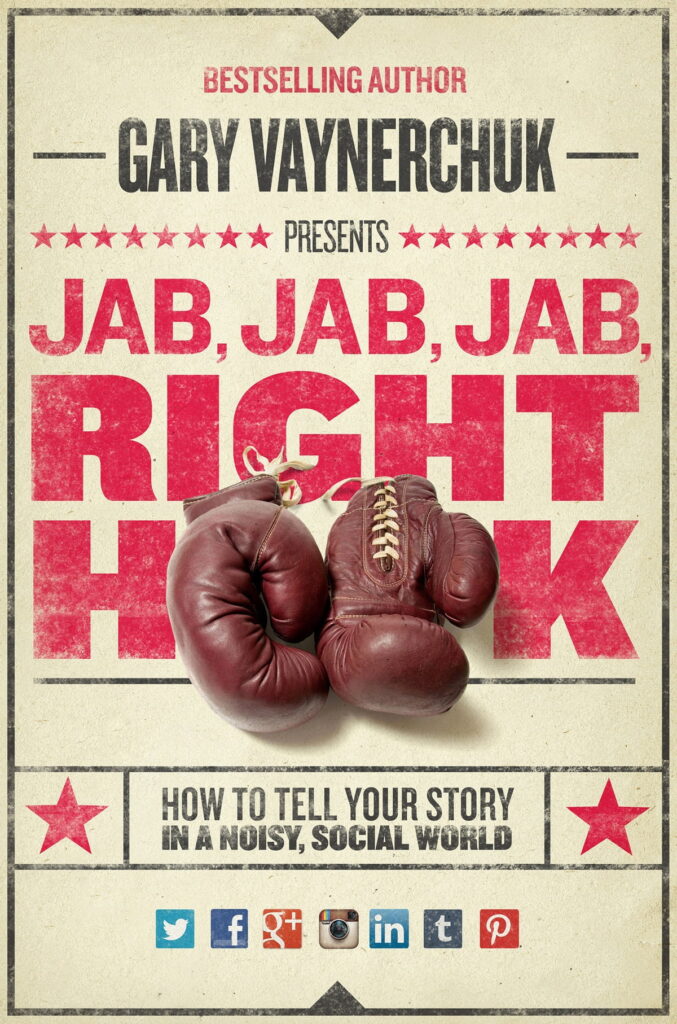 Subtitle: How to Tell Your Story in a Noisy Social World
Written by: Gary Vaynerchuk
Summary
The entire subject of the book is social media management. The author outlines the characteristic features of a compelling story and dedicates some chapters to particular social platforms:
Why this book is valuable
Book review by Layla Acharya, Owner at Edwize:
"This book will captivate you with its eloquence right from the first page, crazy title, and all. It provides you with all the pointers you'll need to master social media marketing. It actually helped our Edwise team attract a larger community of e-learning creators and students on Facebook and Twitter.

It's a must-read for marketing aficionados who are still racking their heads over the ups and downs of the industry because the author has witnessed both."
6. The 22 Immutable Laws of Branding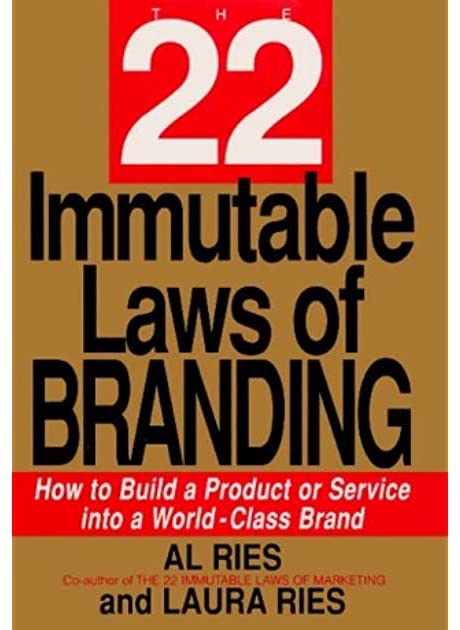 Written by: Al Ries and Laura Ries
Summary
What is your domain name?
Perhaps, you might be violating one of the laws of Internet branding. According to the authors, BarnsandNoble.com and Pets.com, for example, have violated these laws. Now, it's time for you to learn how to escape the wrong-branding trap.
Why this book is valuable
Book review by Jordan Woolf, CEO of We Buy Houses In Bama:
"It tops my reading list of books on digital marketing of 2022. It nudged our company to develop a rebranding strategy we're currently working on.

Most entrepreneurs who're just starting their businesses must study this book from cover to cover, as it's a foundational read on establishing a highly visible brand."
7. The Art of SEO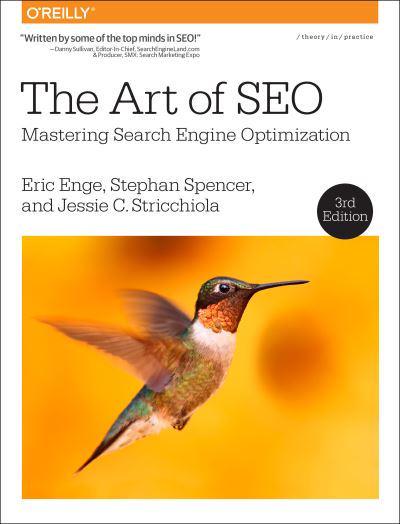 Subtitle: Mastering Search Engine Optimization
Written by: Eric Enge, Stephan Spencer, and Jessie Stricchiola
Summary
Did you hear anything about Google's Penguin and Panda?
Even if you have, it will be an informative reading journey about some other aspects too:
Search engine basics
Planning and first stages of SEO implementation
Building an SEO-friendly website
Local, mobile, and vertical SEO
Results tracking and web analytics
New search patterns, and more
It also enumerates the most successful SEO strategies for rapid growth.
Why this book is valuable
Book review by Priyam Chawla, Marketing Manager at Jolly SEO:
"This all-in-one guidebook on SEO has earned its deserved place on my office desk for a substantial dose of knowledge it provides. It's like a thorough printed course for digital marketers of all levels. Whether you're a complete noob or a pro, you'll find it particularly instructive.

It's full of illustrations and screenshots from Google, Bing, Yahoo, and other search engines. More importantly, it gives you the largest list of third-party tools for SEO to make it easier for you to navigate the whole process."
8. The Age of Influence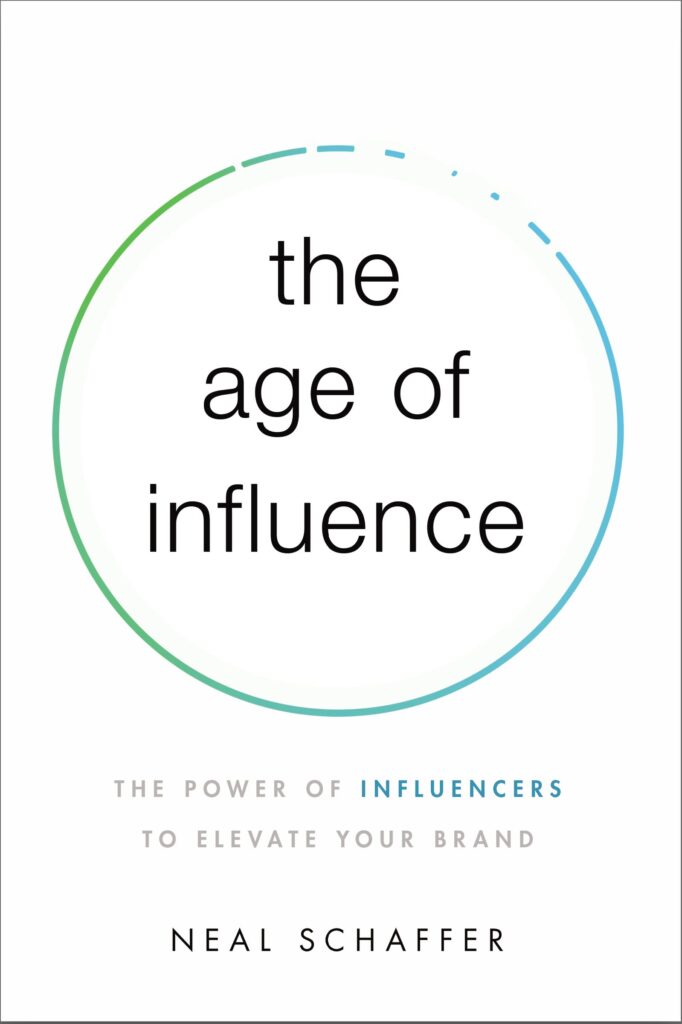 Subtitle: The Power of Influencers to Elevate Your Brand
Written by: Neal Schaffer
Summary
As mentioned in the book, 82% of consumers claim they are likely to abide by recommendations of an influencer they've been following. Influencers are revolutionizing the way digital marketing is done.
Neal Schaffer tells you where exactly to find those who have influence, how to take an individual approach to direct communication and collaboration with influencers, and how to launch influencer marketing campaigns on social media.
Why this book is valuable
Book review by Jesse Hanson, Content Manager at Online Solitaire:
"The key idea I took from this book: trust can be translated digitally.

It helped our content marketing team discover the true people power, that is, influencers' voices. We found those who play online games, started engaging with them, and built meaningful relationships. Eventually, they turned into our long-lasting brand ambassadors."
9. Digital Marketing Strategy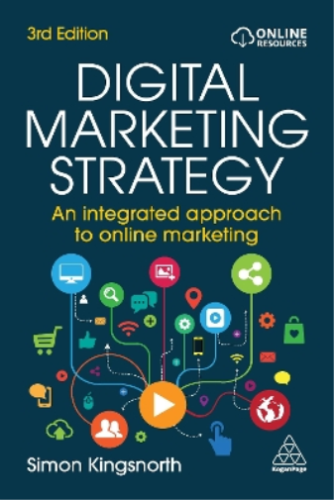 Subtitle: An Integrated Approach to Online Marketing
Written by: Simon Kingsnorth
Summary
Everything starts with the foundations of digital marketing like Porter's five forces or the four Ps of marketing:
Product
Place
Price
Promotion
Simon Kingsnorth also emphasizes that personalizing customers' journeys is one of the essential keys for eCommerce businesses to achieve better customer service.
Why this book is valuable
Book review by Carter Seuthe, Author at Credit Summit:
"Judging by the title, you might think it's a dull, heavily theoretical read on strategic planning of how to promote your products online.

You'd be wrong. It takes into consideration every concern or question that a business owner may have. For example, how can you convince your stakeholders to invest in digital marketing (heavier investments in mobile or in new tech stack)? How to use programmatic advertising or marketing automation?

Generally speaking, the author instructs you on aligning your business goals with a strategic digital marketing plan and allocating time, money, and resources the smart way."
Books for Digital Marketing: End Note
"Drink deeply from good books," as John Wooden once formulated it.
You've got the greatest books on digital marketing recommended by those who jumped to them in 2022 and never regretted it.
Start reading them now, put the best strategies into action, see their full force in effect, and stay on top in a digitally-powered business world.P.S.: Don't forget to do a digital marketing audit and determine your online potential before applying any of the tactics from the above books.