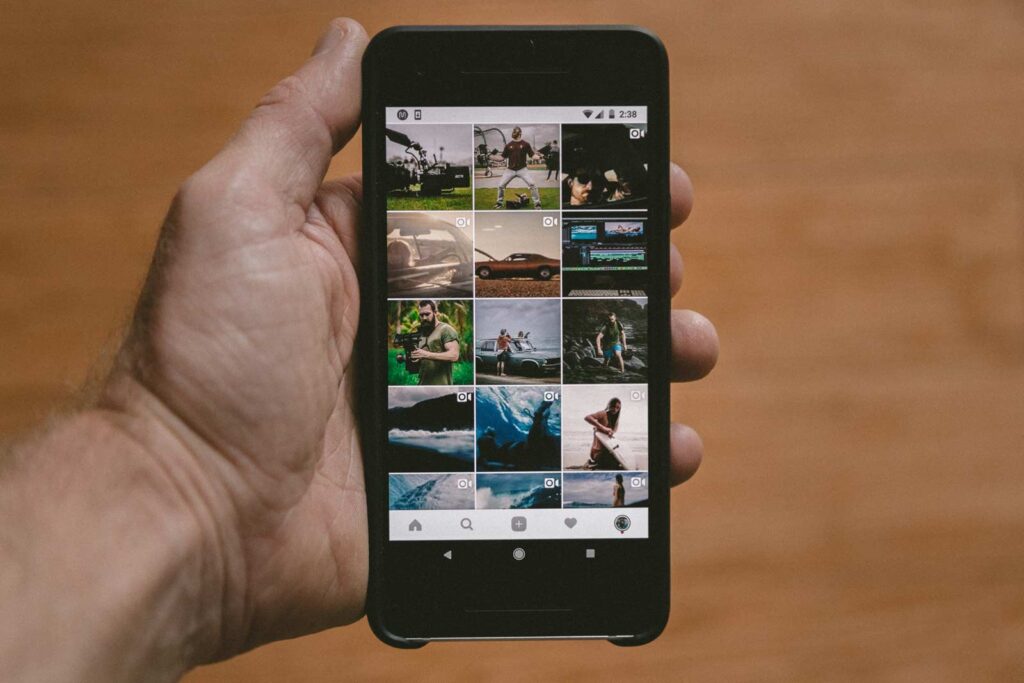 If you want to grow your reach, following and engagement on Instagram, consider launching an influencer marketing Instagram campaign. Influencers are a great resource you can use to improve your standing on the platform. There are many kinds of influencers you can work with, depending on your goals, and you're sure to find the right one for you.
Before you approach an influencer, though, you want to have a plan in place for your influencer campaign and what you want to get out of it. By having all of this information prepared and ready, you'll show that you're serious and that you respect the influencer's time. Here are six steps you need to take to launch an excellent influencer marketing campaign.
1. Set Your Budget And Goals
How much do you want to spend on this? Why are you setting up this influencer campaign in the first place? Now is the time to answer the hard questions so you can create the most effective campaign for both the influencer you work with and your brand. You and your team need to make some decisions at the very beginning.
Figure out how much you're willing to spend on the campaign. This will help dictate what kind of influencer you want to work with throughout the campaign. Bigger influencers often charge more per post or per campaign, while smaller influencers charge less. Just because they have a smaller following, though, doesn't mean they're going to be less effective. In fact, some smaller influencers have more dedicated, devoted audiences than big influencers.
You also want to decide on the type of campaign you want. You could have the influencer create sponsored posts on their feed or Stories. You could have them host a contest or a giveaway, or you could co-host it with them. Another common campaign type is having the influencer review your product or service. Finally, influencer takeovers are also incredibly popular these days.
2. Choose Your Kind Of Influencer
Like we said, there are many different types and sizes of influencers. In fact, there are four main types of influencers: nano, micro, macro, and mega influencers.
Nano influencers have 1,000-10,000 followers. They're the smallest group, which often means the most cost-effective. They probably won't have the Swipe Up feature, but they've found other ways to engage with their audience and share content with them. Nano influencers often have a hyper targeted niche, so their audience is often very similar to one another and view the influencer as an expert in the topic.
Micro influencers have 10,000-100,000 followers. They're slightly larger, but they still are able to build excellent personal relationships with their followers. They likely still have the bandwidth to answer all of their DMs and probably know many of their followers by name. Micro influencers are slightly more expensive than nano influencers, but they're still fairly affordable.
Macro influencers have 100,000-1,000,000 followers. Working with a macro-influencer will help you niche down slightly, while still reaching an incredibly broad, large audience. Macro influencers are often quite expensive, because their follower count and engagement allow them to be so. If you're trying to target a specific niche, you're probably better off with a smaller influencer, but if your brand can serve a wide demographic, consider a macro influencer.
Finally, mega influencers have over 1 million followers and are usually celebrities. The musicians, actors and reality stars of the world are known as mega influencers and are typically out of the reach of many small businesses looking to put together a marketing campaign. They're more likely to work with major brands, like the typical sponsorships you associate with celebrities.
When you're deciding the type of influencer you want to work with, you also want to consider your goals for the campaign. You'll also want to think about the type of campaign you want to have. For example, a nano influencer might not be the right choice for an Instagram takeover. They might be perfect, however, for a product review or a sponsored post. Make sure you consider all ideas before you make a choice.
3. Influencer Outreach
Now that you know what kind of influencer you want to work with, it's time to find an influencer that's willing to work with your brand and contact them. Easier said than done, right? Well, don't be alarmed. We've got some ideas to help you make this process a little simpler and more straightforward.
Find Your Influencer
First of all, look through your current contact list on Instagram. Do you follow any influencers in your industry? Are any nano or micro influencers following you? If so, that's the best place to go first, since you already know them or they already know you.
If you don't have anyone on your contact list, begin by searching hashtags in your niche on Instagram and look at the featured posts. Begin to click through the top posts and see if any of them belong to influencers. Click through and see if they've done sponsored posts from other brands before.
Another method is to Google "top influencers in X industry." See who appears, and make sure they're on Instagram. This might take a little digging to find the best possible people, but it'll be worth it when you create a great relationship.
Finally, you can use an influencer search tool like Tribe, Little Bird or Inpowered. These platforms each have different methods that allow you to find the best influencers in your industry. You can use them to filter through options and connect with the best creators for your project.
Contacting Influencers
Once you've found your influencer, it's time to reach out to them. There are a few ways you can do this. First of all, you can send them a direct message. Influencers are typically used to spending lots of time in their DMs, so this would be normal for them, especially those with smaller audiences. Some influencers, though, either don't have the time to devote to it, or they don't want to handle brand deals in their DMs.
Alternatively, find their contact information through their link in bio and send them an email. Some people prefer to keep their "official" business in their emails, so this might be a good way to go. If you're trying to work with a macro influencer, email is definitely the way to go over DMs. Even if they don't mind engaging with you on Instagram, chances are their DMs are flooded with messages from their followers. By sending them an email, you have a better chance of standing out.
Finally, see if they have a contact call to action on their profile. If they do, that's the best route to take. After all, they're literally asking you to contact them through that button. Maybe it's an agent's email address or some sort of messenger app. Whatever it may be, use that.
4. Build A Relationship With The Influencer
There are a few reasons you want to actually build a relationship with the influencer before you start working with them.
First of all, no one wants to feel like they're being used. When you're doing your research to choose your influencer, make a note of a few facts you find about them. Then, when you reach out, mention those naturally in your message. It will show that you took the time to actually do your research. Ask about them before you pitch a campaign.
The second reason you want to build a relationship with them is for the good of the campaign itself. Ads and promotions come across better to the audience when they feel authentic. Once you've established a relationship with your influencer and you've agreed to the campaign, teach them about your product or service. Allow them to use it first hand so that they are selling a genuine experience.
You also want to make sure sure your ad fits in with the rest of their content if they're creating sponsored posts on your behalf. Allow them the creative control to create the post in a way that remains consistent with the rest of their posts. As the brand, you can have the chance to review it to ensure it meets your standards, but understand that the influencer has brand standards, too. For instance, if they are normally pretty casual, a very professionally-worded caption would seem out of place.
5. Track The Results
Make sure you have a way to track the results once the campaign is live. You want to make sure this was worthwhile for you, so check in with your goals and determine which metrics you need and want to track. Set goals for the numbers you want to reach, whether that's follower count, engagement, website visits or purchases. No matter what your goal is, be ready to track and measure the results.
6. Maintain The Relationship
Now that you've built this relationship with your influencer, you'll want to stay in contact for future collaborations (assuming the campaign went well). If you got the results you wanted, it might be worth it to set up a plan to run a similar campaign once a quarter or a couple of times a year. The influencer will likely be working to grow their following, so there will always be someone new seeing your brand name or product.
Influencer Marketing Instagram Campaign
There you have it: six steps to creating an influencer marketing Instagram campaign. No matter what your goals are or the size of your company, you're sure to be able to find an influencer or two who are willing and eager to work with you. By doing your research and creating your goals for the campaign ahead of time, you'll show the influencer that you value their time and their partnership.
Need Help Getting Your Next Instagram Influencer Campaign Started?
Our social media team is well-versed in Instagram strategies and ready to develop a strategy that will accelerate your brand's growth and sales through Instagram and other social media platforms. Reach out today to tell us your social media goals.