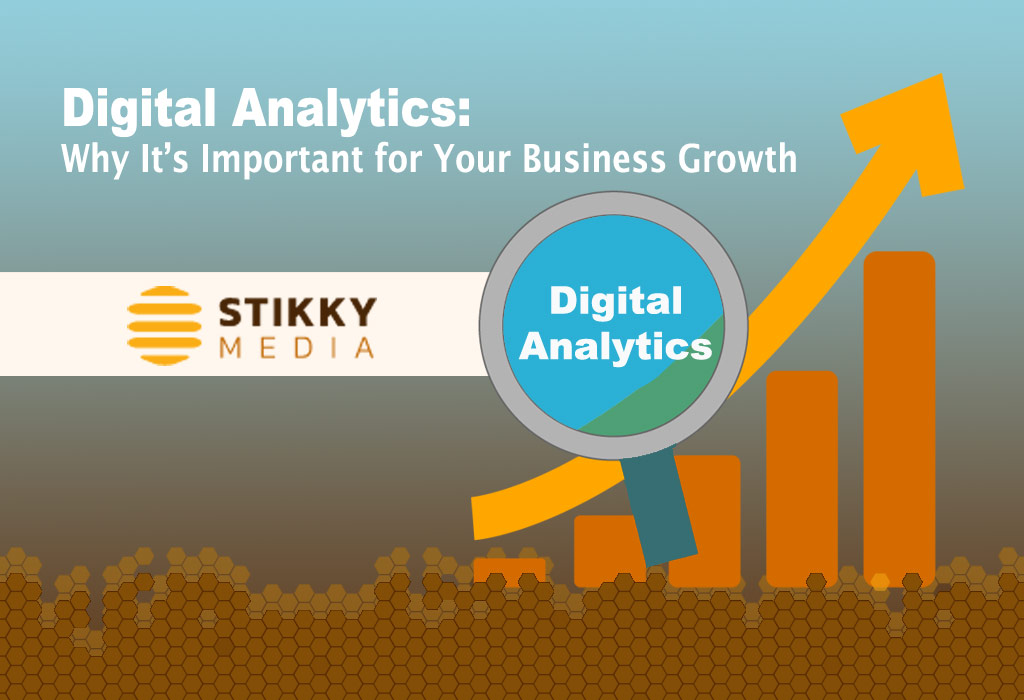 Updated March, 2021
In 2007, Avinash Kaushik wrote the definition for digital analytics as:
"Digital analytics is the analysis of qualitative and quantitative data from your business and the competition to drive a continual improvement of the online experience that your customers and potential customers have which translates to your desired outcomes (both online and offline)."
The words Avinash Kaushik's wrote in 2007 still ring true today, just as they did in 2007. Despite the many changes that have occurred in the digital marketing world since then, it still relies on solid data to be effective.
Digital marketing basics are: the customer is at the center of the marketing concept and a customer can start their purchase journey at any point along their decision path. A marketer's job is to anticipate where customers will appear and what messages they need to hear at that point.
This may sound like a lot of work, because, well…it is! But, now that the web has become the first point of contact for all customers (B2C or B2B), understanding your customer's online behaviors has become absolutely critical.
How so? Well, consider the fact eCommerce is expected to make up 22% of global retail sales by 2023.What that statistic means is: almost everyone is doing at least some shopping online, and people in some countries are doing a lot more online shopping. Therefore, understanding and utilizing generated data regarding your digital platforms is critical for business success. And that's where digital analytics comes in.
What does digital analytics mean?
Digital Analytics tracks and measures the performance of all your business's online channels and campaigns. Digital analytics provides insight into the buyer's journey, and the impact of marketing campaigns on conversion rates. Armed with this data, you can see exactly what areas are delivering a good return on investment, what areas need improvement and how to do it. With this data you may discover new revenue opportunities or alternatively, may find out that channels you thought were indispensable aren't really pulling their weight.
Digital analytics allows you to stand back, get the big picture, and see what is working and what isn't in your overall strategy so you can adjust. The importance of digital analytics is that it allows for a data-driven approach to marketing, and as such it can produce better results.
IS YOUR WEBSITE RANKING WELL?
Get a FREE SEO AUDIT and see how it's doing
What is the relation between Web Analytics, Digital Analytics and Digital Marketing?
These terms aren't interchangeable, even though they sometimes get confused. Basically, web analytics is one component of digital analytics and deals specifically with data related to your website. This includes metrics such as traffic, bounce rate, unique visitors and so on. Google Analytics is the most popular tool to track and measure web metrics.
Digital marketing uses digital analytics data to build a comprehensive strategy that will deliver what the customer needs when and where they need it, which naturally leads to a higher conversion rate.
How to measure data using Digital Analytics
The data sources for digital analytics, include any digital channel that contributes to your business's bottom line. This could be your website, social media platforms, newsletter campaigns, paid digital advertising or even digital marketplaces like Amazon or Walmart, to name a few.
Because Digital Analytics draws on data from many sources, it uses multiple tools. Here's a few of the main digital analytics tools:
Google Analytics
Google Analytics is integral to tracking and measuring data from a number of digital platforms, but especially web metrics and customer behaviour. While web metrics is only part of Digital Analytics, it provides important information to allow you to understand your customers, their buying journey, and how to connect with them. For example, through Google Analytics, you can see when people drop out of the buying process, perhaps they abandon while on cart page, which would then inform your decisions on how to improve the check-out process.
Because Google Analytics measures traffic from a variety of devices and sources and integrates with other online platforms, such as Google Ads, it is a handy tool to get an overview of your business's digital analytics.
Google Search Console
Google search console reports on how your site is being indexed, providing detailed information on your search traffic and any technical issues such as server errors, loading issues or security issues, that may be affecting your traffic. Visibility is the first step to increasing conversions, and this tool is indispensable in determining where your website may be falling short.
Google Ads
Google Ads allows you to reach to your customers through a variety of pay-per-click advertising models depending on your goals. These include search, remarketing, shopping and display advertising. You can measure the success of your campaigns within Google Ads, or in conjunction with Google Analytics. Google Ads allows you to track several metrics, including:
Ad position, meaning where your ad is displayed on search results. Your ad position can give you an indication of your overall campaign quality.
Impressions, which is a count of every time your ad is shown.
Clicks, which is whenever somebody clicks on your ad. This is when you are charged.
Conversions, which, combined with the cost per acquisition, is probably the most important metric of all to measure your ad's success.
Are you running Google Ads? Are you satisfied with the results?
Get a FREE Google Ads audit customized to your business!
Facebook Business Manager
Facebook and its sister platform, Instagram, allow for precise targeting of customers. The data collected can provide invaluable insight into your customer's characteristics and level of engagement with various content. An accurate customer persona is critical in being able to engage with your customers, and provide the right message at the right time. This information will allow you to create the most personalized, relevant and therefore effective ads possible.
LinkedIn Campaign Manager
Especially for professional leads, the data from LinkedIn can show you what organizations or professionals are interested in your business and services, allowing you to refine your target audience.
LinkedIn provides several tools to measure your campaign performance including:
Insight Tags, to track conversions
Lead Gen Forms, to measure bottom of the funnel metrics such as the number of leads and the cost per lead
Campaign Demographics to measure which audiences respond best to your ads
Newsletter Platform Data
There are two main areas you want to pay attention to in any newsletter campaign: deliverability (how many on your list receive and open the newsletter), and conversions (do the recipients do what you want them to do). Metrics such as open rate, click-through rate, bounce rate and unsubscribe allow you to judge if the message is reaching and resonating with your audience.
Armed with this information gathered from these metrics, you can fine tune your definition of your audiences and segment your lists according to their characteristics and where they are on the conversion funnel. In this way you will be able to deliver the most relevant message to each.
CRM
A Customer Relationship Management platform (CRM for short) is a handy tool in the collecting and analysis of data for more complex sales funnels. As we've mentioned several times in this article, the customer is at the centre of this analysis, and for the sales of products and services that require a long, intense customer interaction, what really matters is your relationship with the customer.
A CRM allows you to keep track of all your interactions with your leads and potential customers from a variety of sources such as social media or email, so you can keep track of exactly where they are in the sales funnel, and provide the appropriate message.
The importance of Digital Analytics in marketing
Digital analytics provides the solid bedrock of hard data on which to erect your marketing structure. Without it, you're building on unknown ground — it could be a swamp or quicksand for all you know. Digital marketing takes that hard data, determines what's working or not in the context of the business goals, and develops strategies to leverage the good, improve the not-so-good, so you can grow as quickly and efficiently as your business goals demand.
Because the digital landscape has become so complex, with any number of digital sources contributing to a business's success, it is near impossible to get an accurate picture of which channels are providing the best return on investment without studying the data and crunching the numbers.
Digital marketing is a living, evolving process dealing with components that can shift due to a number of factors — it is all based on people's needs and wants, after all. Trends or impulsive behaviours can all play a role.
The best course of action is to take a cyclical approach to improving your digital marketing strategy. The steps for this "continuous improvement" approach are: measurement, reporting, analysis, testing, repeat. This way you will be on top of any gaps that come up and will be in a good position to adapt to changing circumstances.
If your business objectives are solid, the rest is easier. You want to be consistently reviewing your measurements and analyzing whether they are in line with achieving the goals you set.
Then, you want to test those metrics to see what to do next. Finally, you should repeat the process and implement any changes that need doing.
Digital Analytics is the key to your bottom-line
The bottom line is that you should be using a number of digital analytics tools to gather information on the performance of your online platforms. Your business needs to have an online presence and you need to have a way of tracking your efforts.
Clearly define your business objectives, then use the most relevant digital analytics tools to test those objectives. At the very least, you should be measuring your data with Google Analytics and Search Console. Use the digital analytical data to determine if your business' aims are in line with your customer's wants and needs. As the picture of your customer's needs unfolds, adjust your objectives accordingly, and test again.
Learn more about how Digital Analytics can benefit your business; request a free conversion optimization audit from Stikky.