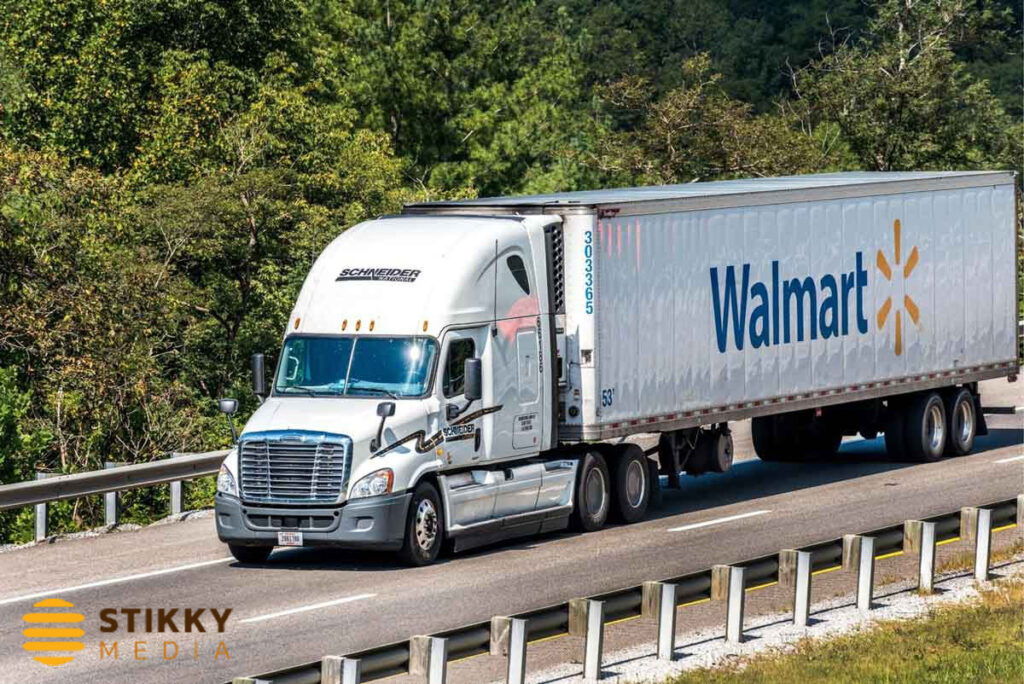 We've all heard of Amazon and eBay, but, for sellers, they aren't the only marketplaces worth paying attention to. The Walmart Marketplace is growing quickly among sellers wishing to extend and diversify their reach. Yes, it is true that the Walmart Marketplace is not yet as popular as Amazon, but that also means the competition is not as fierce either.
The Walmart Marketplace can be a nice addition to your other sales channels. Selling on one online marketplace doesn't preclude selling on others; in fact, the highest volume sellers are most likely to sell on multiple platforms. By diversifying their sales channels, they reach the maximum number of potential customers, from a variety of audiences. That's one of the reasons Walmart's marketplace is growing fast.
While Amazon strives to be all things to all people, Walmart consumers tend to be urban millennials, almost half of them being parents []. This demographic expects quality brands, good service, and quick delivery. If you are selling a product that appeals to this group, it is certainly worthwhile to try reaching them on the Walmart Marketplace.
Is Walmart Marketplace a Genuine Challenger to Amazon?
Walmart, as a retail business, launched their aggressive plan to move online, build their marketplace, and challenge Amazon in 2009. Their strategy has certainly been working; by the end of 2018, Walmart was ranked as the 3rd largest online retailer in the U.S.
As part of their strategy to compete with Amazon, Walmart upgraded their website to be extremely user-friendly and diversified their own product base, buying up smaller companies and moving beyond electronics and books to everyday items such as clothes, fresh food, and drugstore items. Almost anything can be found on the Walmart Marketplace now. Third party retailers can sell in over 35 categories of products.
Walmart also has the infrastructure to challenge Amazon, including an extensive network of distribution centres as well as their ubiquitous brick-and-mortar stores, allowing them to offer a variety of fulfillment options including in-store pick-up.
Benefits of Being a Walmart Marketplace Seller
The Walmart Marketplace offers some advantages when compared to the Amazon marketplace, such as not paying commissions, removing any inventory restrictions, less competition, and more.
Commission Fee Model
Walmart marketplace doesn't charge monthly or initial set up fees, instead using a category commission fee model. This means the seller is charged a referral fee only when they sell an item. The referral fee's calculation is based on the product listing category but generally falls around 15%. Check out the Walmart Seller Help to see if this model can benefit you.
No Inventory Limitations
Unlike Amazon, Walmart Marketplace does not impose any inventory minimums or maximums. Assuming that your products are eligible according to Walmart's restrictions, you could list your entire catalog if you wish.
Walmart Fulfillment Services (WFS)
In February of 2020, Walmart introduced Walmart Fulfillment Services (WFS). Similar to Amazon's Fulfilled by Amazon (FBA), Walmart Marketplace will store a seller's inventory at their warehouses, will pack and ship the item and will take care of customer support and returns as well. If a seller chooses this option, their products qualify for Walmart's 2-day shipping and easy return programs as well.
Increased and Wider Customer Base
According to Comscore, Walmart.com had 118,868 unique visitors in October of 2020 alone. That is a substantial number of potential customers you might not have been able to reach if you weren't selling on Walmart Marketplace.
Besides the Walmart Marketplace, you can also list on Walmart affiliate sites such as jet.com, shoes.com or Moosejaw.com, diversifying even further your audiences. Getting your products in front of this massive audience means more chances to sell more products. It's as simple as that.
Less Competition
While growing, Walmart Marketplace is still not as big as Amazon or eBay. Only 10% of Amazon sellers also sell on Walmart. This means, for now, less competition, and that means the potential to start selling at a reasonable mark-up.
Established and Authoritative Brand
Walmart is a well-established brand. People trust the Walmart brand to deliver good quality products at an excellent price. As a 3rd party seller, this is important; Walmart's reputation can impart legitimacy to your brand as well.
Cons of Selling on Walmart Marketplace
Lower Profit Margins
The Walmart brand is built around customers getting a good deal and they expect this philosophy to continue with their 3rd party sellers as well.
In particular, Walmart has two regulations that could impact profit margins:
Price Parity Rule — If a seller tries to sell their products at a lower cost on other marketplaces their product will be removed from the Walmart Marketplace. The cost factors in shipping and other fees as well as the sales price.
Price Leadership Rule / Reasonable Price Not Satisfied — If a customer can find the same product available on another site for less – regardless of the seller – Walmart will remove the listing from their marketplace.
Eligibility
Walmart.com is only open to businesses registered in the United States with an American address for their warehouses. International businesses will need a D-U-N-S number or can apply to their country's Walmart ecommerce store, if applicable. For example, Canadian businesses can sell on Walmart.ca. American retailers can sell on Walmart.ca as long as they have a Canadian business number.
Main Take-Away
Walmart Marketplace offers a great opportunity to expand and diversify your customer base. If the referral fee model is advantageous for your type of products and if you can meet Walmart's pricing standard, it is well worth your while to list your products on the Walmart Marketplace.