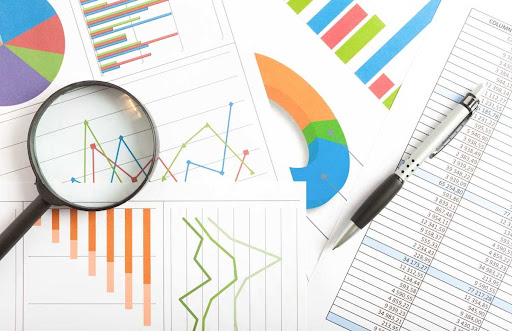 Google Analytics 4 (GA4) was launched in October of 2020 and we're inching closer to the date when the previous version will no longer be supported. Updates for Google Universal Analytics (GA3 or UA) will be discontinued on July 1st, 2023. It may be time to start to think about making the transition to GA4.
GA4 employs a completely new approach to analytics, focusing on the user and audiences instead of sessions and pages; it is not merely an update and it is not backwards compatible. It is possible to run both programs side by side, and this may be the wise choice until support for UA is completely discontinued. We suggest you install GA4 as early as possible to collect year over year data. Google will stop collecting data in UA on July 1st, 2022 and access to historical data might be removed.
Installing GA4 as early as possible would also give you the advantage of a break-in period where you can gather and compare the different types of data and familiarize and adapt to the new features and approach of GA4.
In this article we go through everything you need to know for a successful transition to GA4.
Differences Between UA and GA4
In response to consumer concern with privacy, GA4 is designed to work without having access to 3rd party cookies or identifiers. This necessitated a fundamental shift in data collection, reporting and analytics — away from focusing on sessions and pages, towards an event-based model that focuses on users and audiences and records engagement. The new approach has an effect on almost every aspect of GA4.
Metrics
Metrics in both UA and GA4 measure the outcome of the user's interaction with the site. While the definition remains the same in both platforms, GA4 approaches the metric from the new philosophical angle and the naming conventions reflect this. For example, Bounce Rate (UA) is replaced with the Engagement Rate in GA4. Instead of measuring the percentage of Sessions that end after one Pageview, the new GA4 metric measures the percentage of Sessions that end with something positive such as an Event or a Conversion.
Dimensions
Dimensions are characteristics of the User's interactions. Similar to metrics, the definition and purpose of dimensions are similar in both UA and GA4, but with some new names.
There are a few new dimensions, however. For example, User Stickiness is a charactieristic based on how frequently a user visits your site. Daily, weekly or monthly tallies can be filtered for Daily Active Users (DAU) or Monthly Active Users (MAU) for example, which could be useful information to determine user's loyalty or long-term involvement with your products or site.
Events and Conversions
These essentially stay the same in GA4, the difference being how they are created. Events record interactions with a site, such as clicks or watching a video, whereas conversions designate a business goal such as a form fill or phone call.
GA4 automatically generates events and conversions when you set up a data stream. On the downside, the number of events is limited to 50 custom events and 50 modified events.
Reports
GA4 reporting is even more powerful than UA reporting, with a streamlined look and increased control to create custom reports. However, Google has cut back on the number of default, standard reports in GA4 — down to 19 from 78. New features such as pre-built reporting cards that can be inserted into any graph and a report builder called "Explore" that allows you to easily create non-standard reports, make up for this reduction in default reports.
Views, Filters and Settings
There are many differences here between UA and GA4:
Views no longer exist, instead GA4 dynamically filters out bot and spam traffic, offers an easy way to filter out internal IP addresses and includes a testing dimension to compare data on unpublished filters.
Filters are limited to internal and developmental traffic.
Settings are mostly automated.
How to Make the Change
Ready for the transition to GA4? Here's how to do it in 4 steps.
1. Create a GA4 account
We recommend you do this as soon as possible to allow time to get used to the new program and compare data and identify trends before UA is discontinued.
Follow the instructions under your Profile on your Google Analytics account to install GA4
Connect other data sources such as Google Ads and Google Search Console
2. Compare and Clean up High Level Metrics
Give GA4 about a month to make sure the transition of goals etc is complete and to collect enough data so you can make comparisons between GA4 and UA. Since the programs are quite different, direct comparisons of many metrics may not be possible s. The main goal at this stage is to notice and explain the differences and to identify tracking discrepencies. Spend some time comparing data related to users, sessions, pageviews, traffic sources and visits by device type.
Once you've started to understand the differences between the two programs, you'll be able to more accurately set up and tweak the events in GA4 to make sure you are capturing the data you need. For example, goals in UA need to be set up as conversions in GA4.
Compare the following metrics to make sure you have set up GA4 to properly collect the data you need.
Sessions: Total Sessions, Sessions by Medium, Engaged Sessions in GA4 vs Bounce Rate in UA
Events: Verify events from UA have been set up in GA4 and are reporting properly
Total conversions for UA and GA4: Verify conversions from UA have been set up in GA4 and are reporting properly
Custom dimensions and metrics: Verify dimensions and metrics from UA have been set up in GA4 and are populating
Compare ecommerce transactions and revenue in general and for metrics such as product name, SKU and category
Check integration of Google Ads and Google Search Console
3. Create Business Reports in GA4 and Run UA and GA4 Reports in Parallel For Comparison
Spend some time exploring the new features in GA4 to set up reports that match your current UA reports. This will allow you to easily compare the two sets of metrics and make decisions as to how to use the different GA4 approach to metrics most effectively.
Running the reports in parallel for at least 3 months will allow you to compare trends in the data. There will be differences due to the different approaches to metrics, particularly between Users and Visits, but if the discrepancies are extreme, check to make sure you've set up Events properly.
4. Make the switch
Once you are satisfied and confident, go for it! Just make sure you make note of the data so in future, analysis can be made.
If this all seems daunting and you'd like some help, contact our Google Analytics' experts at Stikky Media.