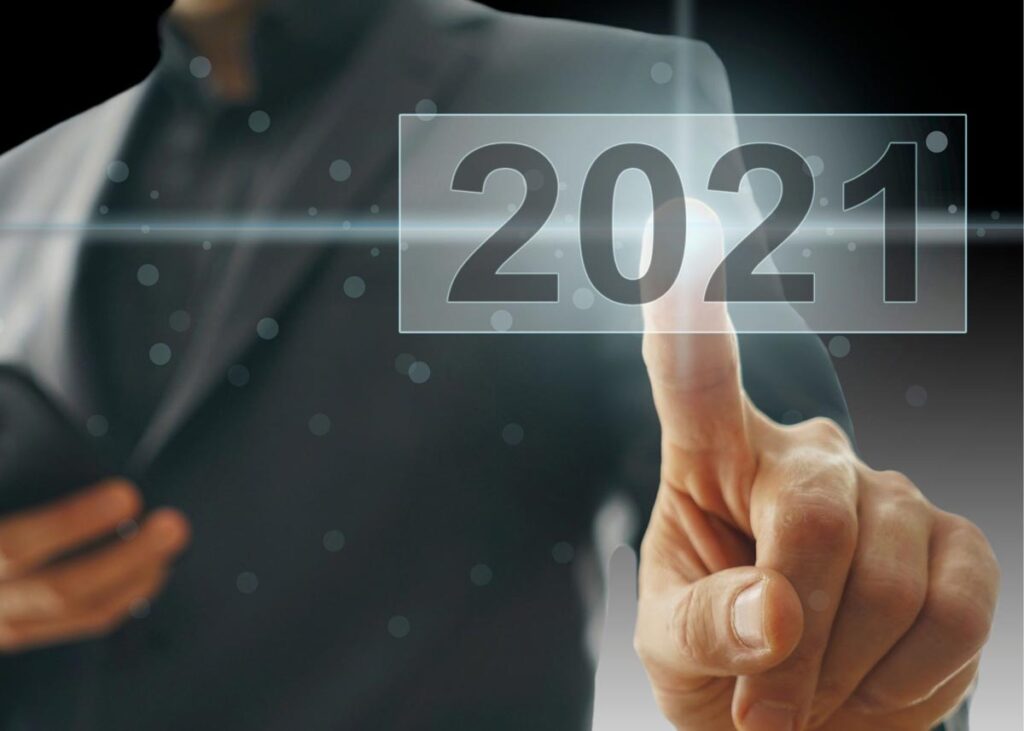 We're quite confident in declaring that most of us are hoping for a better year in 2021. Last year was a scramble as we all tried to adjust to the pandemic, and business was forced to move online in a hurry. This year we have the chance to take a breath, review our online business strategies and proceed with more knowledge. Online business is here to stay; there's no doubt about that, but it's how we respond to the details that can make the difference between a roaring success and just getting by. Below we offer our top SEO tips to deal with the expected trends for 2021.
A Fast, User-Friendly Website Is More Critical Than Ever
This has always been important, but now it is even more essential. Google will be giving these aspects of a website more importance in their ranking algorithms in the next year, and with the influx of online business, people don't have to accept any website that doesn't measure up. There is more choice online now, so they will simply go elsewhere.
Google's New Algorithm Changes
Google always keeps us on our toes with new algorithms, and this year, rolling out in May, their focus is on Page Experience – or how the visitor feels while using a website. Many of the components of this new area of attention are already part of the ranking algorithms, but Page Experience packages them to give them more weight. To summarize, basics such as general load speed, mobile friendliness and security measures like HTTPS will become increasingly important.
Important also is a new set of metrics —the Core Web Vitals — which are designed to measure the quality of user experience. These include the load speed of usable content (Largest Contentful Paint), Interactivity (First Input Delay), Visual stability, meaning whether or not the elements on a web page remain stable as the site is loading (Cumulative Layout Shift).
Mobile-First Indexing
Google has been rolling out Mobile-First Indexing for a while and by March of 2021 all websites will be ranked by Google according to how well their site performs on a mobile device. Since more than half of all searches are carried out on a mobile device, it makes sense to make sure your mobile version is in tip-top shape. Mobile-First Indexing hammers home the importance of a fast-loading and easy-to-use site on mobile.
User Experience (UX)
UX is a focus for Google, but also makes good sense if your goal is to increase customer loyalty, trust, and ultimately, conversions. Competition has become fiercely intense as more businesses have moved online. In today's environment the quality of every aspect of a customer's journey becomes important. For many people, your website offers the first impression of your business and products. Making sure your visitors feel good, and can find what they need easily, will reflect well on your business as a whole, increasing trust and a willingness to buy your products.
Content
There are two main themes in content this year: user intent, and the importance of non-textual content. Considering user intent should be one of the key themes in your online strategy this year.
Knowing your customers and defining customer personas will help with this. Conducting research into their search and conversion journey will help you provide the content in the right format to meet your potential customer.
Fulfill Google EAT Principle to Rank Higher
Expertise, authoritativeness, and trustworthiness — these are factors Google uses to determine what it defines as quality content — in other words, if Google thinks the content will be useful to the visitor. This is especially important in the areas of medical or financial content.
To demonstrate that your site meets Google's criteria for expertise, authoritativeness and trustworthiness, include enough context, in the content itself and through links so Google can understand how your content fits into the vast body of information.
User Intent and Semantically Related Keywords
Using semantically related keywords means, in a nutshell, that secondary keywords are as important as primary ones. Google is now able to examine the context of search queries using natural language processing to determine the user's intent in making the search. By adding a broader range of relevant keywords and by keeping in mind the reasons why somebody might want to read your content, you can map your keyword strategy to the user's intent.
Non-textual Content
Textual content is always important, but there is a lot of it out on the web. To get noticed, it is a good strategy to pay attention to other platforms and forms of content as well.
Videos will play a big role in any SEO strategy in 2021. As the second largest search engine on the web, YouTube has more than 1 billion users. Your channel can be optimized to make sure you are discovered on YouTube. But don't limit yourself to YouTube, try TikTok and other platforms as well. Tie in social media and bring visitors to your longer content on YouTube by providing excerpts on Instagram, SnapChat, or other platforms. Be sure to target your posts to the platforms your ideal customers actually use.
Image optimization will also gain in importance in 2021. Increasingly people will be able to use images more directly to learn about a topic or buy a product. Images are already an important ranking signal for Google and will become even more so. To optimize your images, make sure all images are high-quality, relevant to the content, and include an appropriate file name and alt attribute. It's especially important that images in your Products, Portfolio, or Gallery pages have descriptive alt attribute text and file names rather than something like BBT5006xc99.jpg.
Trends In Search
2021 will continue to challenge us to think beyond Google, social media, and your website as the only online vehicles through which people will find you. We've already mentioned YouTube as a major search engine, but have you heard of DuckDuckGo, a search engine that promises to protect its users' privacy? There are a multitude of new search engines, apps, devices, and platforms big and small that are popping up to meet users' concerns and needs. This mushrooming of diverse platforms can be leveraged to help the right fit of people find you. Google still reigns supreme however, so optimizing for Google remains critical.
Local Search Remains Important
Local search continues to be prioritized by Google, mainly because it is so important to people. Of paramount importance here is to make sure your Google My Business profile is up to date and fully completed with all the relevant information that will help people find your local business.
Voice Search Will Continue to Grow
Voice search is just too convenient to go away. If you're on the move, unable to type, busy cooking — any of these situations are reason enough to use voice search. Content that involves these types of activities — that make using a voice assistant easy and compelling — can be optimized by structuring it in a way that follows how people speak. For instance, start some paragraphs with basic questions such as what, how, or when.
And include your location in your text and meta tags to capture the attention of people who use the phrase "near me" in their voice search for your services or products.
Featured Snippets Will Appear on Google SERPs More and More Often
A featured snippet is the box that appears above the organic listings on Google's search results page with a condensed bit of information addressing the search query. The source website's title, description and URL is also displayed. Featured Snippets quickly provide concise answers to the searcher's questions. If your site posts questions and answers to a specific search query you would like to rank for, you could be a candidate for a featured snippet. If Google features your page content as a snippet, you will almost certainly experience a dramatic increase in traffic.
Fine Tune Your SEO Strategy In 2021
As always, quality matters. This coming year it will be very important to consider user intent, and to expand your concept of how you can reach your customers online. A solid SEO and digital marketing strategy that takes all of this into account can help you increase your business in 2021. Reach out today for a free SEO audit.