The e-commerce space is getting more competitive every year and even obscure niches are now seeing some degree of saturation as entrepreneurs try to enter untapped markets. Therefore, it has become more important to differentiate yourself from the thousands of shopify stores and other competitors. One of the best ways to differentiate is by maintaining a blog with consistently high quality content. In this blog we'll cover 4 reasons your e-commerce store should have a blog.
Blogging can be very beneficial to an eCommerce site, especially one that caters to a particular niche. The blog can cover a lot of ground within that niche and the blog topics would tie in nicely with what you are selling. You get the added benefit of SEO through more content to rank, as blogging is a very powerful way to generate site traffic, then get more revenue as a result.
Facebook ads and Google Ads PPC campaigns might help with traffic, but they can be expensive to maintain. They also take a major percentage of your budget. When people are on Facebook, they are not always there to go shopping. So if they are hit with ads for a product that they are not really looking for, it can be annoying for them and it might even give a bad impression of your brand. Blogging, however, is an easy and free way to generate engagement and put your brand out there. And if you serve ads for a blog topic with genuinely good content, that would be more welcome compared to trying to shove a product down the user's throats.
4 reasons your e-commerce store should have a blog
SEO perks
It has been proven that the way a lot of people use google is by asking questions. That is the reason why you have sites dedicated to answering questions like Quora and Answers.com. Often people would search how to do something before buying anything related to the topic. If your blog can provide those answers well and then point the users in the correct direction to buy the products they need, then you would have given value to your customers. Blogs are also very easy to link and share as opposed to landing pages or product pages. Blogs can generate organic and natural links especially if the content is of high quality. By generating more traffic, you are increasing the odds of having your leads convert into paying customers.
Customer evangelism
As proud as we are of our SEO and PPC digital marketing services, word of mouth is still considered as a very strong marketing strategy. By giving your customers exactly what they want and need from a trusted source, you are on your way to getting life-long customers who believe in your store and your products. These customers are likely recommend your store to people they know and maybe even share their good experience on social media. This is especially true if you provide a solution to a problem that they know others are having as well.
Messaging Freshness
You can only promote your products so much in advertisements before they become stale and people really just ignore them because due to overexposure. By promoting your blog instead, you will be bringing fresh flavor to your customers especially if the post is of a very relevant and timely subject. This can work differently depending on the niche of your store, but the basic premise still holds.
Blogs represent a compelling opportunity to tell your brand's story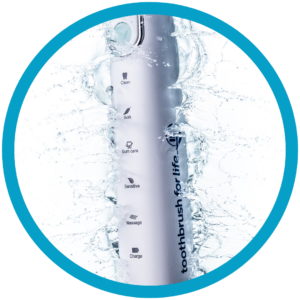 There is only so much you can say in your about page. A blog is more natural when it comes to storytelling. You want your customers to empathize with your brand, to feel a connection with it because it helps to define them. It can serve as a medium to share your successes, your failures and eventual triumphs, and it will make the customer feel as if they are part of the ride.
Blogs go beyond your products – explore the how, why, where, when your customers use your products
As an example, say you are in the urban garden niche. You and a competitor both have similar products, and your e-commerce sites are both well optimized with good product descriptions, call to actions, and nice pictures to round it off. But both sites have no blogs yet. You can set your store apart by imparting practical knowledge to your customers by offering a how-to blog utilizing the products you are selling. You can address the reasons why customers would need to purchase your products and how they can get the most of it.
Perhaps offer a comparison between models and how each differ based on its area of specialization with specific examples. Get feedback from customers via the comments on your post and develop a mailing list keeping customers and prospects informed of your latest updates and product releases. By having a blog, your e-commerce customers will be engaged even more than your competition because you're adding value to their experience doing business with your firm. In addition to the additional traffic you'll receive due to ranking blogs organically through well-executed SEO, your customers will get more out of their purchase. This increases the likelihood they'll stay loyal and make repeat purchases, leading to additional revenue, testimonials and a stronger brand in your niche.
Blogs can elevate your firm from simply an option to the de facto choice in your niche
Your blog is your way of proving to your customers that you are an expert in your industry, that you know what you are doing and what's best, and that you stand behind the quality of your products and services. This is the same reason why Stikky Media is maintaining this high-quality blog – because we want you to know who we are, what we've done in the past and what we can do in the future. This is how we continue to provide our clients with the greatest possible value.
If you want to develop a rock solid content strategy, get an audit of your existing strategy or want to explore our other services like search engine optimization or pay-per-click advertising, please don't hesitate to contact us. Even if you're not ready now, we'd encourage you to keep in touch on social media. Our expert team is at your service, ready to provide great content and value.